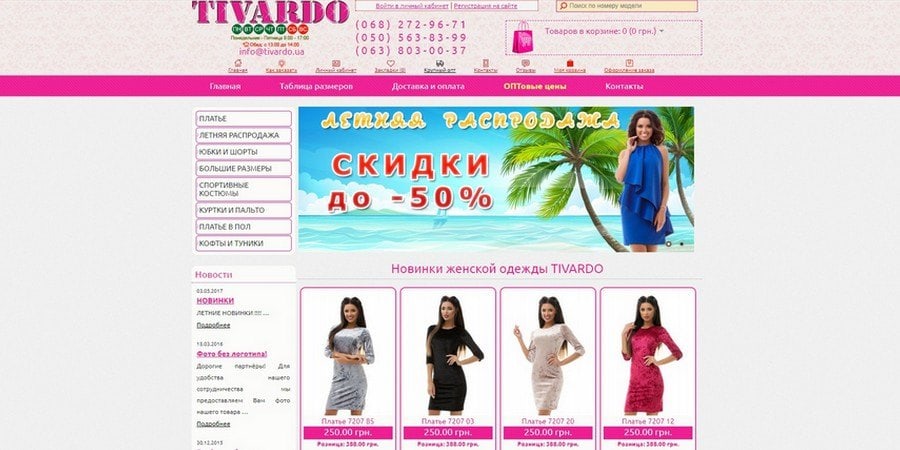 TIVARDO
The manufacturer of women's clothing TIVARDO is onlyfashionable women's clothing for all occasions, which will not leaveany customer indifferent. A business meeting, a holiday or an ordinary walk - everywherea customer of a fashion brand will feel independent and elegant, andothers will not be able not to note the refined style of its owner.
The company TIVARDO has been working on the Ukrainian market for more than 14 years andduring this time has established itself as one of the best manufacturers of fashionable andstylish women's clothing. All this time, much attention has been paid to the studyof customer preferences, sociological studies have been conducted, which makesit possible to produce high-quality and modern clothing that cancompete in the market.

Since 2000, the manufacturer of women's clothing - the company TIVARDOoffers a line of sewing products and women's knitwear, designed for a widerange of consumers.
☎

+38 068 272-96-71: +38 050 563-83-99

info@tivardo.ua

http://tivardo.ua