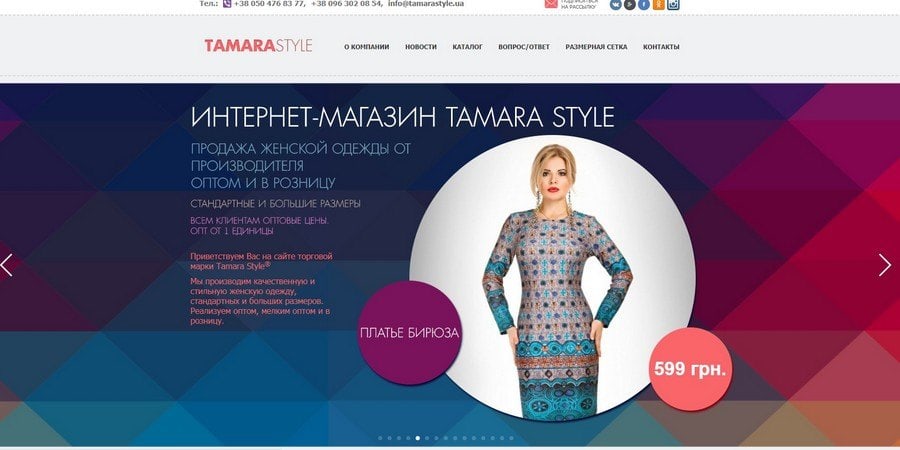 Tamara Style
Branded women's clothing of the Tamara Style trademark has been produced for many years. During this period, the company has become creating high-quality exclusive clothing for women of any level of wealth. Exclusive clothing can and should be affordable, this has been proven in practice by the Tamara Style trademark, in which talented designers and masters in sewing women's clothing work for you, dear customers.
Carefully studying the reviews and comments of our customers, Tamara Style is constantly being improved. Collections are becoming more diverse, brighter, more original and more interesting.

When creating women's clothing, Tamara Style focuses on the most common size grid - 46-58.

Women's clothing of large sizes is created exclusively from high-quality materials, such as knitwear and suit and blouse fabric. The products of the Tamara Style trademark are of high quality and affordable at the same time.
☎

+38 050 476-83-77; +38 096 302-08-54

info@tamarastyle.ua

http://tamarastyle.ua