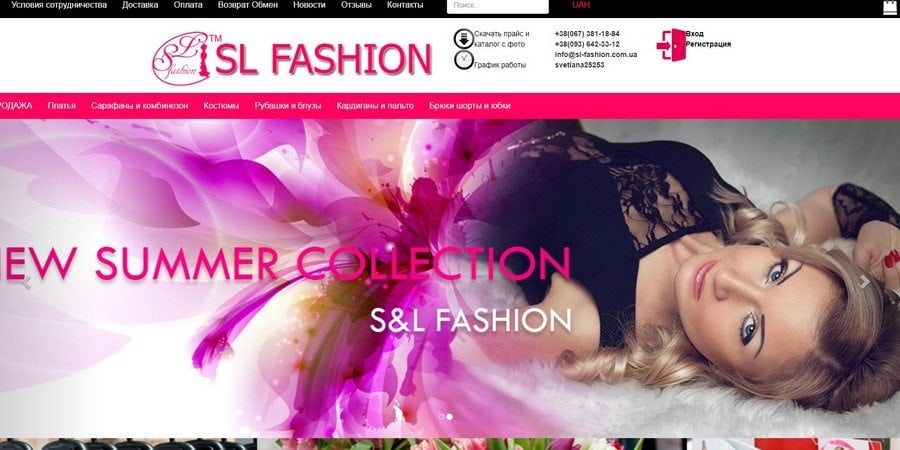 S&L
 S&L-fashion company is a manufacturer of women's clothing. The company has been working in the field of clothing production for 10 years. The main goal when creating clothes is to make it so that you, dear customers, feel beautiful, comfortable, elegant and unique!
Fashion design is more classic than outrageous, this also applies to styles and colors. When creating clothes, S&L-fashion tries to make it emphasize your inner beauty first of all, and not distract attention from it.

Everyone on the pages of the S&L-fashion online store will definitely find something of their own and will be great in it. Producing clothes, the company adheres to the latest fashion trends, and also do not forget to take into account the wishes of its customers. A group of experienced and creative designers, designers and technologists is working on the constant updating and creation of collections. The models are distinguished by their magnificent fit, make your figure slimmer and more attractive, are very comfortable to wear, all this is due to the fact that S&L-fashion uses exclusively high-quality fabrics and accessories.

☎

+38 067 381-18-84; +38 093 642-33-12

info@sl-fashion.com.ua

http://sl-fashion.com.ua