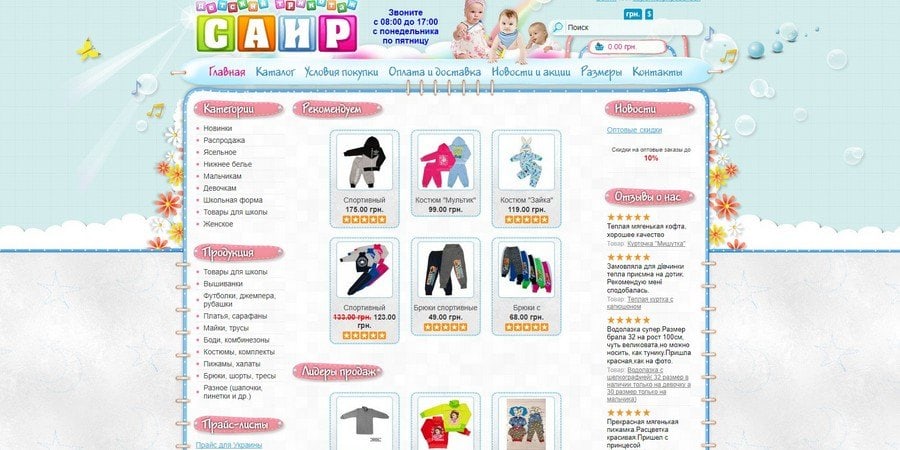 CAIR
TM CAIR has been pleasing loving mothers and their children from birth to 7-8 years of age with high-quality children's knitwear for more than 8 years.
The range of children's knitwear from TM CAIR is constantly growing and improving thanks to young and qualified employees. Designers themselves develop models based on practicality, wearability and originality of design.
The products are manufactured on modern equipment and only from natural and high-quality fabrics certified in Ukraine and Russia.
Children's knitted clothing of our brand is in stable demand and has already acquired a large number of regular customers who appreciated its quality and competitive price.
☎

+38 066 895 54-58 +38 067 685-66-44

sale@sair.pl.ua

http://sair.pl.ua