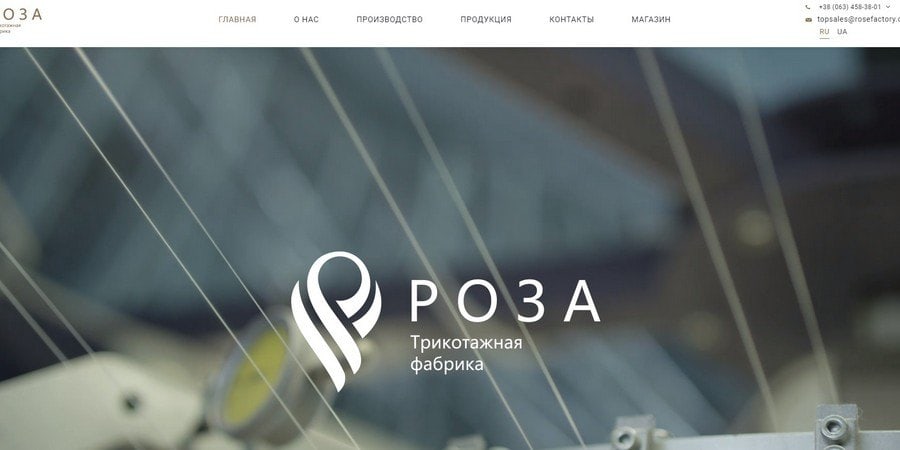 Rose
Wholesale manufacturer in Ukraine
The Roza knitwear factory has been considered one of the leading manufacturers in Ukraine for more than 90 years. The main office is located in the city of Kiev.
The sewing company specializes in the production of knitted materials from high-quality fabrics, artificial fur, as well as ready-made women's, men's and children's clothing of high quality.
Rose – high quality at an affordable price
The Rosa factory gives its customers the opportunity to buy wholesale and retail goods. A wide selection of products, several ways of making purchases (retail and wholesale), high-quality knitting services, convenient factory location (Kiev, Ukraine) and affordable prices are the main advantages of the Rosa company.
In the catalog on the manufacturer's website you will find the following options of finished products: modern clothes for girls, high-quality products for newborns, comfortable things for pregnant women, factory clothes for men and much more. It is possible to order fabrics, eco-fur and other materials of first-class quality.
The production process of knitwear, the manufacture of various materials takes place on modern equipment in accordance with international standards.
Where to order things from Rosa
The high quality of the goods offered by the masters of the company "Rosa" is the main advantage of the products. Due to the excellent quality, things are in demand not only among Ukrainian men and women, but also among buyers abroad.
To get acquainted in more detail with all the features of the factory's production, you can get more information about sewing fashionable clothes on the manufacturer's website, and by the contacts listed below.
☎

+38 063 458-38-01; +38 063 458-38-02

secretar@ktfroza.kiev.ua

http://rosefactory.com.ua