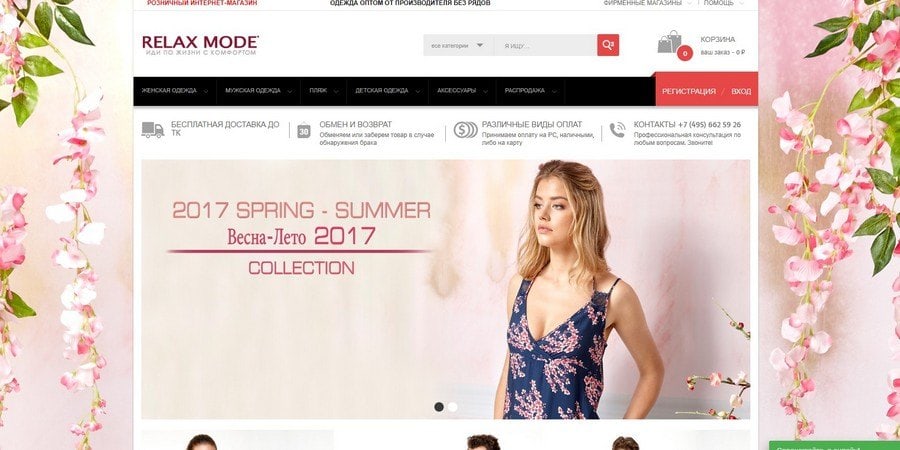 RELAX MODE
The global brand RELAX MODE began its journey in 1965 with the brand Unpar Giyim Sanai in Turkey.
Production standards are based on the satisfaction of the brand's customers. This is achieved by combining high quality products, as well as the selection of bright prints and natural fabrics.
All this guarantees you that you will be as comfortable and comfortable as possible in RELAX MODE clothes, as well as the fact that the brand's clothes will last you a very long time.
RELAX MODE is a dynamically developing brand and has more than 40 branded stores in Turkey, more than 20 throughout the territory and other countries of the world.
"RELAX MODE everywhere and always"
The brand's products allow you to feel comfortable at home, while sleeping, on vacation, on the beach, as well as during sports. The company creates comfortable and high-quality things that can be used in almost all life situations.
☎

+7 495 662-59-26

info@relaxmode.ru

http://optom.relaxmode.ru