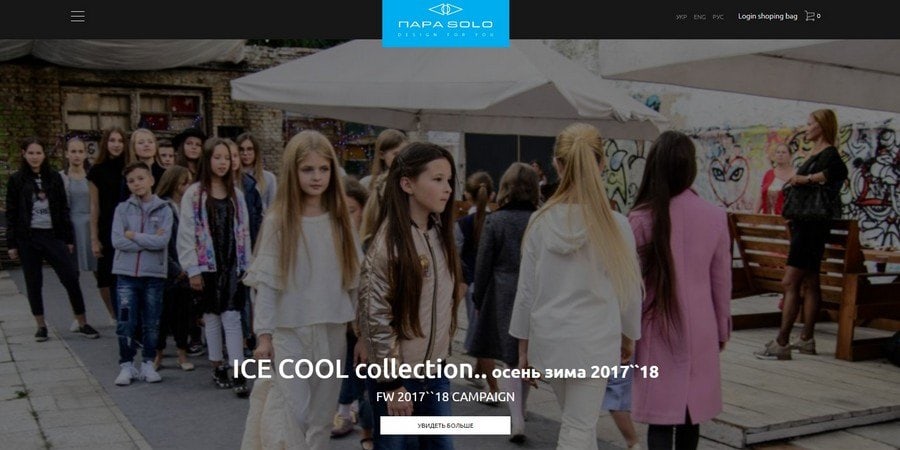 COUPLE SOLO
Designers of that snowdrifts brand: Lilia Kukharchuk that Yuriy Babayev. PARASOLO - tse Ukrainian brand bilsh nih z 15-rychno istoriyu, yak specializuetsya in the region virobnitsva, rozrobki ta sale pidlitkovogo I zhinochogo clothes in style casual. At the moment, a COUPLE of SOLO - edin in the Ukrainian company, yaka vipuska povnotsinni kolektsii dityachogo odyaga.
TM PAIR of SOLO - zareestrovaniy trademark.
TM PARA SOLO is a Ukrainian brand. Rik zasnuvannya - 1999.
Sama todi svit beat persha kolekciya brand. All pochalosya z little athele, de viroblyalis rechi na zamovlenya for those who know that friends. Ale vzhe todi became zrozumilo, sho TM A PAIR OF SOLO - tse itself is a brand of mass virobnitsva. On the New Year's day , virobnitsvo us products are known on the territory of Ukraine, which is the subject of special pride of the company. The very Ukrainian maistrinyam TM COUPLE SOLO naday perevagu for the sumlinna pratsu. The virobnitz products have a set of decilka factories that are suitable for the production cycle.
☎

+38 067 688-97-48; +38 050 462-64-71

parasolo@i.ua

http://parasolo.com.ua