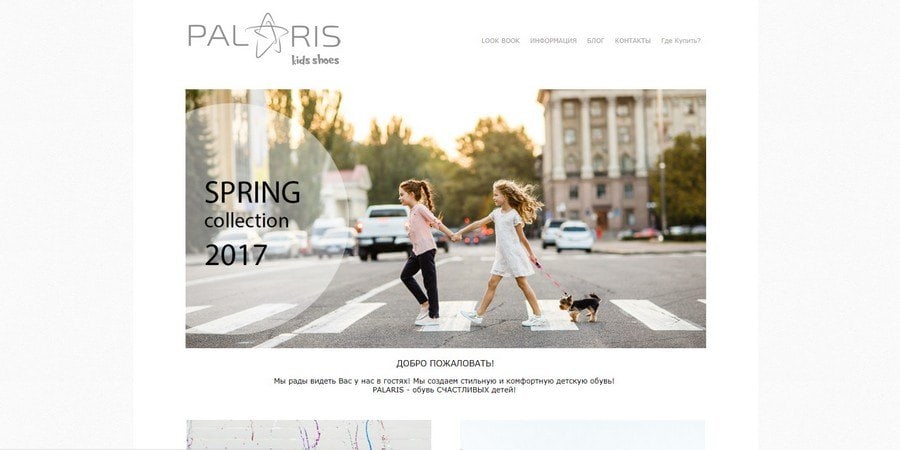 PALARIS
palaris.com.ua - the official online store of high-quality shoes for children from the Ukrainian manufacturer.
Mi has been on the market for more than fifteen years. And since 2015, our products have been presented in the UK and Poland. We are interested in making our customers feel comfortable and comfortable in our shoes. Our company produces high-quality products from natural materials. When making shoes, we take into account the wishes of both parents - natural materials, leather, suede, and the wishes of children - design, comfort.
Palaris is a brand of shoes for stylish children and caring parents

Palaris is a brand that is always happy and ready to cooperate with you! We value our partners and offer to buy our products in bulk. After all, buying in bulk you can save your money well. Direct communication with the production allows you to develop an individual scheme of cooperation and adjust the conditions of subsequent deliveries for the development of partnerships. Palaris is an opportunity to purchase wholesale lots of goods without huge margins, as well as to have direct communication with the manufacturer, without numerous intermediaries.
Health and comfort are important for everyone, we are ready to provide you with high-quality, beautiful, and comfortable shoes. Here you will find:
* current models for girls and boys, ballet flats, shoes, sneakers and sneakers.
* stylish boots, boots and loafers
* comfortable sandals, slip-ons and slippers.
How to buy Palaris shoes
We want every customer to feel confident and especially in our shoes. We really appreciate and love every customer. You can order clothes in a couple of clicks on the manufacturer's website, whose contact details you will find at the bottom of the page.
PALARIS is the shoes of happy children and caring parents! 
☎

+38 098 234 98-88

http://palaris.com.ua