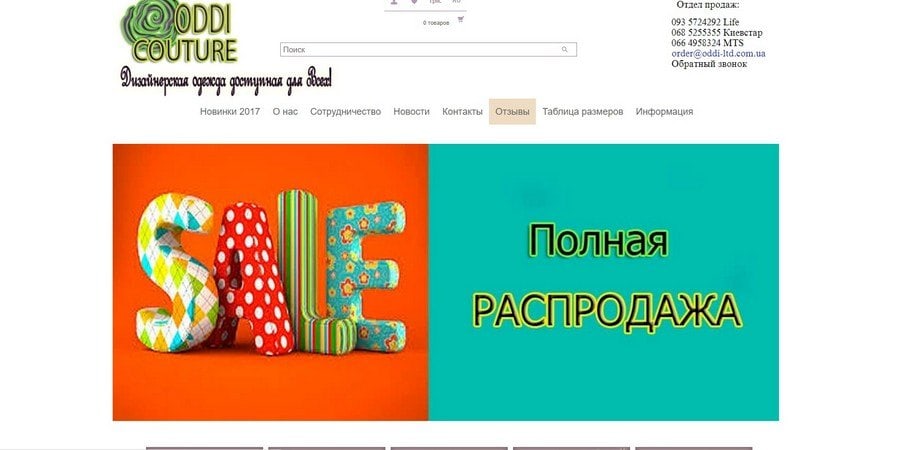 ODDI
The manufacturer of high-quality women's clothing uses fabrics only from well-known factories in France DUTEL, Italy BELLANDI and Turkey, mainly prêt-a-porte collections.TM ODDI offers to visit an online clothing store. The high quality of the products has already been appreciated by many demanding customers from boutiques to women's clothing stores.
Professional designers put all their inspiration into creating fashion masterpieces. And the masters of the company embody ideas using the highest quality equipment and the most modern technologies. ODDI works on the best equipment used to create collections of leading fashion houses in Italy and France. The brands PEGASUS, KANSAI, as well as Japanese JUKI equipment and German MAYER are known all over the world.

The online women's clothing store of the ODDI brand guarantees high quality products in every detail, starting from the quality of the fabric and tailoring skills, ending with accessories. ODDI embodies the most current trends in the world of women's fashion, so we don't just create women's clothing – the company fulfills the desires of women who want to look 100% luxurious, harmonious and sexy!  In exclusive and fashionable clothes.

☎

+38 068 525-53-55; +38 066 495-83-24

order@oddi-ltd.com.ua

http://oddishop.com.ua