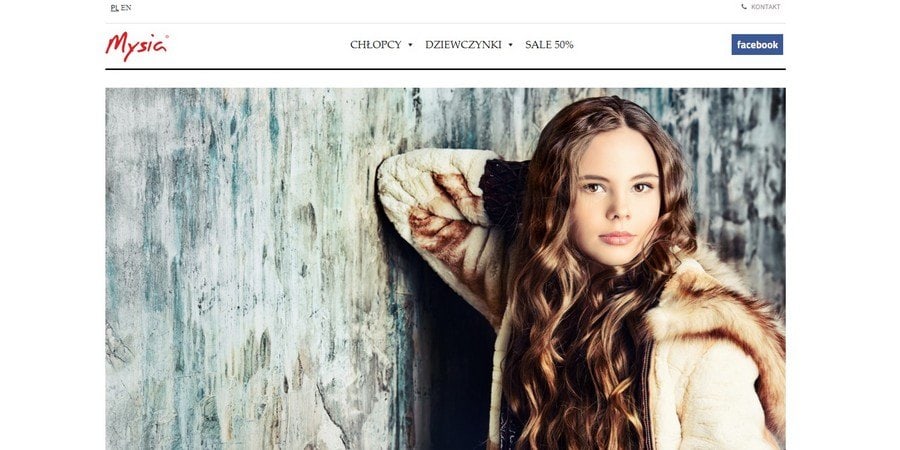 Mysia
Mysia is a Polish brand of children's clothing for boys and girls. It is located in the city of Glovno.
The brand was created in 2001 and tries to produce only high-quality and stylish things for children. Many years of experience, careful observation of a rapidly changing market, professionalism, as well as exceptional diligence about each client, guarantee this company leadership in the children's clothing industry. Mysia is an experienced clothing manufacturer who knows very well that high-quality products play the most important role.
High-quality clothes for kids from Mysia
Buying things from the manufacturer Mysia you can save money, because the option of buying in bulk allows you to have a direct connection with the manufacturer and not overpay resellers. Direct communication with the manufacturer helps to develop a special and individual scheme for cooperation and adjust the conditions of subsequent deliveries for the development of cooperation. Mysia is always looking forward to new partners!
Clothing from the Mysia brand tries to satisfy the tastes of children, as well as the needs of their parents.
For its customers, the manufacturer brings goods from European and Asian countries, in which it is entrusted to produce the necessary models. Thus, original, and the most relevant, fashionable collections of children's suits are created for the company. In a large assortment of clothes you can find:
* delicate blouses and warm jackets for girls
* beautiful dresses and skirts for girls
* practical and comfortable clothes for boys
Buy clothes from Mysia
The Polish manufacturer Mysia is always happy to cooperate. You can place an order on the manufacturer's website, all the necessary data is available below.
The company tries very hard to deliver the most fashionable goods of the highest quality to its customers. The most important thing for the manufacturer is the confidence that the collections always correspond to youth fashion. This gives the brand and its customers a guarantee to get with the goods in season.
☎

50 203-70-13

mysia@mysia.com.pl

http://mysia.nazwa.pl