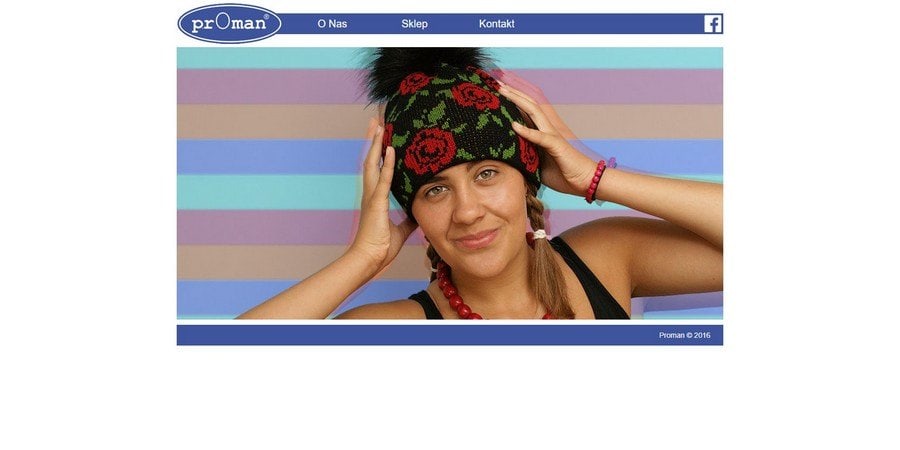 Proman
Polish brand, time-tested
Proman is a Polish manufacturer of hats for children, teenagers and adults. The store is located in Krakow, Poland.
Proman is a trademark that has been in the garment industry for 20 years. Therefore, during this time, I have studied the demand and knows exactly what customers will like.
A large selection of hats for every taste and budget

By buying Proman brand items in bulk, you can significantly save money. Direct communication with the manufacturer and the ability not to overpay resellers is one of the functions that allow you to make wholesale purchases. Direct communication with production helps to create an individual scheme of cooperation and adjust the terms of supply for the development of partnerships.

The manufacturer Proman is always glad not only to wholesale buyers, but also to retail.

 

In the Proman online store you will find a different assortment of hats and scarves for children, teenagers and adults. Many years of experience in the production of winter hats, the high quality of the raw materials used and modern machines guarantee high quality products. All things of the trademark are manufactured in professional production facilities, with good equipment under careful control.
Purchase in an online store

Proman

Every season Proman offers new collections in accordance with global fashion trends. The company's products will be an ideal addition to every person's wardrobe, regardless of age. Products Proman will provide you with not only practical, but also affordable clothes. Buying things in Proman, you will definitely make sure of this.

You can purchase the desired products on the manufacturer's website, his contacts are located below.
☎

60 625-35-40

biuro@proman-czapki.pl

http://proman-czapki.pl