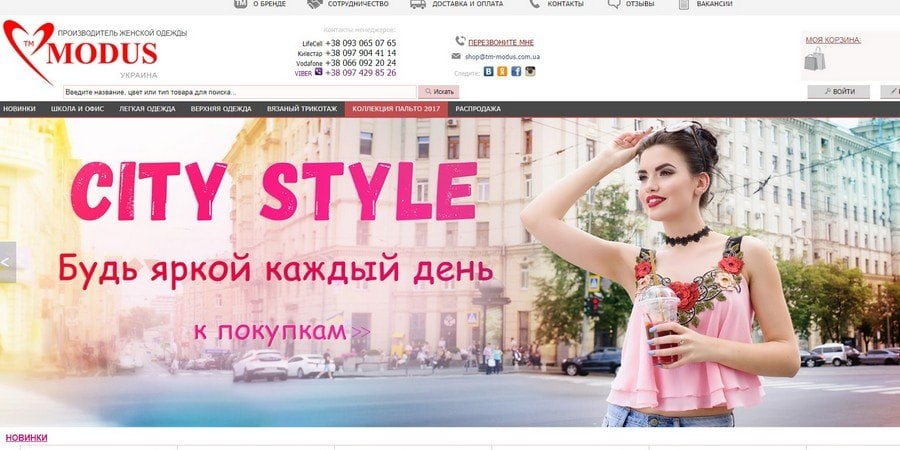 MODUS
For more than 15 years, the work and development of TM MODUS has been going on in the Ukrainian market, which has taken a leading place in the production and wholesale supply of fashionable, modern clothing for women. Having your own clothing production line is one of the most serious advantages of the brand. TM MODUS keeps up with the times and guarantees its customers always up-to-date products in demand on the market.
More than eight collections of women's clothing a year are created by specialists of TM MODUS and each of them is developed by a staff of qualified specialists - artists, fashion designers, designers, technologists who are always aware of global trends in style and fashion.
The manufacturer of women's clothing TM MODUS covers almost all areas of modern women's clothing - cocktail and evening dresses, sundresses, skirts and suits, T-shirts, blouses, blouses, jackets, demi-season and winter coats.
TM MODUS occupies a leading position among wholesale suppliers of women's clothing. The company is a reliable partner due to the quality of its own products. The brand attracts the attention of wholesale and retail buyers with fashionable, beautiful and high-quality clothes for modern women.
☎

+38 093 065-07-65; +38 097 904-41-14

shop@tm-modus.com.ua

https://tm-modus.com.ua