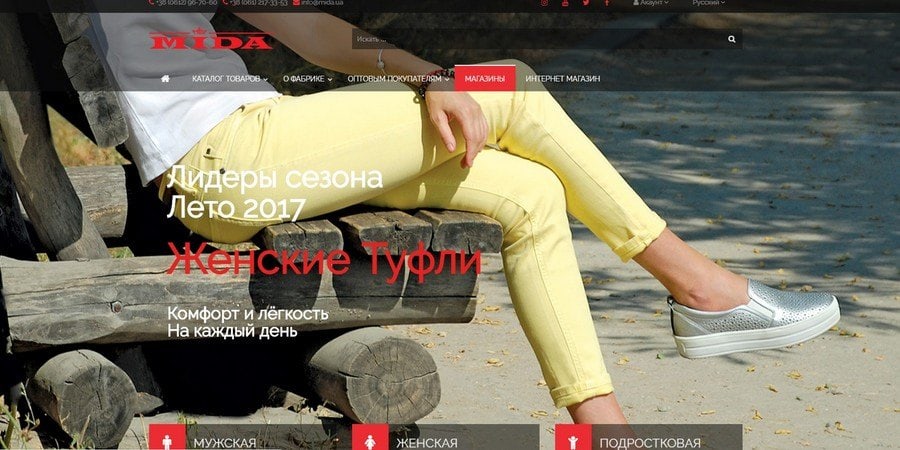 MIDA
The products of the Zaporozhye shoe factory of the Ministry of Foreign Affairs have a well-deserved reputation for comfortable shoes with guaranteed quality. Due to exceptional reliability, modern design, reasonable price and long-term presence in the footwear market, the Ukrainian trademark of the Ministry of Foreign Affairs has gained recognition and trust of millions of consumers in different countries.
The factory produces men's, women's and teenage shoes for all seasons.

Every year, the designers of the factory create more than 200 new models of shoes, about 100 of them are selected for production. Modern shoe design complements its other advantages. The products are reliable to wear, as they are made only from genuine leather supplied by the best Ukrainian and European manufacturers. 70% of winter shoes are made with natural fur.
☎

+38 061 296-70-60

info@mida.ua

http://mida.ua