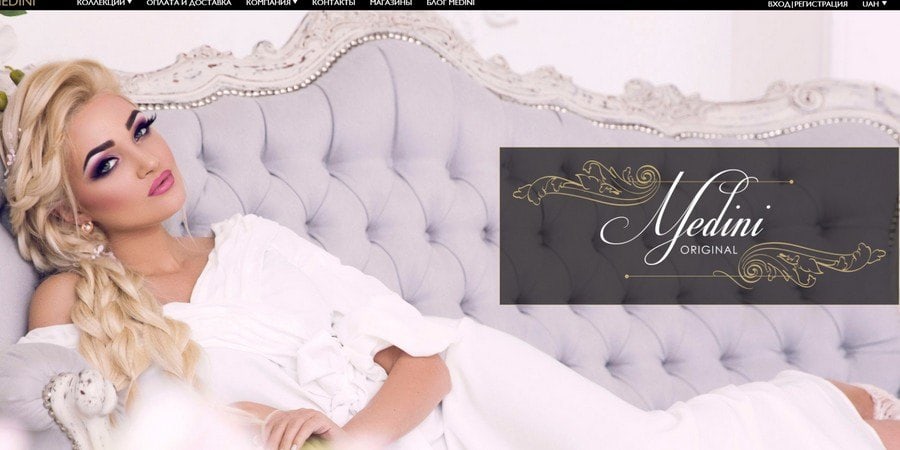 Medini Original
medini-original.com - the official website of the Ukrainian manufacturer of wholesale women's clothing.
Medini Original is an online fashion store. There are shops in the cities of Kharkiv and Odessa.
Medini Original is a well-known Ukrainian brand that was founded in 2008, but during this time the company has already managed to gain trust and popularity in the fashion market. We provide our clients with stylish, designer clothes that will certainly decorate your wardrobe.
Medini Original is a bold combination of styles in clothing for successful and stylish women. 

Every woman wants to be modern and successful. We offer exquisite clothing that allows you to perfectly emphasize the image. Here you will find:
* fashionable and bright dresses, skirts, and suits
* beautiful blouses and sweaters
* current models of trousers, overalls and cardigans.
We are interested in cooperating with you. By buying clothes in bulk, you can save your money well. Working with us, you will find a reliable partner and good emotions. Medini Original company is an opportunity to purchase wholesale lots of goods without huge margins, as well as to have direct communication with the manufacturer, without numerous intermediaries. We are ready to offer our partners fruitful work on the promotion of women's clothing. Our online store Medini, as the main suppliers of women's clothing, is ready to offer relevant and interesting wholesale models that will be in constant demand among buyers.
How to order things from Medini Original
Medini Original company wants to offer you women's clothing of its own production. You can buy the product from the manufacturer on the website. To do this, there is information for communication at the bottom of the page.
 In Medini clothes you will feel especially feminine and at the same time mysterious. We really appreciate and love every customer, and we will try to satisfy your wishes.
☎

+38 097 496-59-71 ;+38 063 352-36-23

medinioriginal@yahoo.com

https://medini-original.com