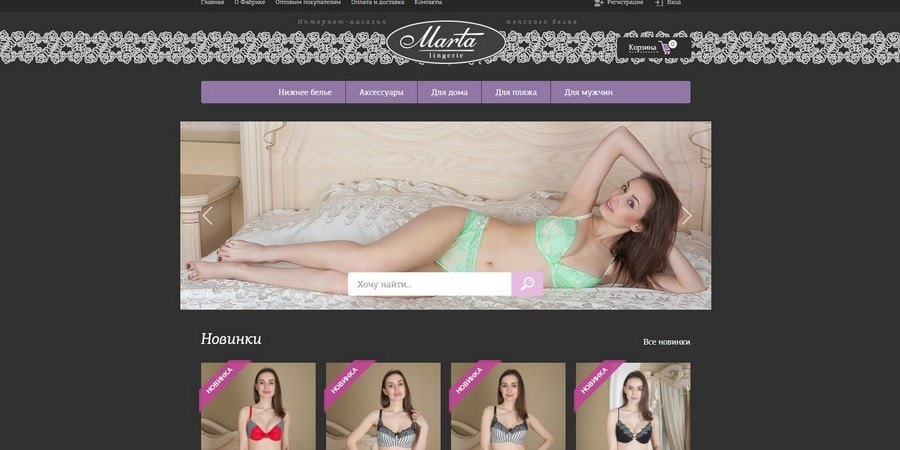 MARTHA
TM MARTA is a Ukrainian manufacturer of women's underwear.  
TM MARTA was founded in 2003 and has been a leader among the leading manufacturers of corset products for many years. Over the years, the team has done a tremendous amount of work to create and improve the range of women's underwear. It is able to satisfy the refined requirements of customers. Today, the products have an excellent fit and a wide size range from cup A to H.  

Excellent quality, perfect seams are the result of careful control and selection of personnel whose average age does not exceed 35 years. The team is young, trainable, mobile.

The range of products offered for sale by TM MARTA is diverse in terms of colors, composition of textiles, a set of accessories and the form of an artistic solution. The use of elegant lace, velvety cotton, highly elastic knitted fabrics with microfibres in the production of underwear makes the models of TM MARTA unique, comfortable and pleasant for the body.

☎

+38 (063) 676 60 67; +38 (095) 727 05 91

info@marta-ua.com

http://marta-ua.com