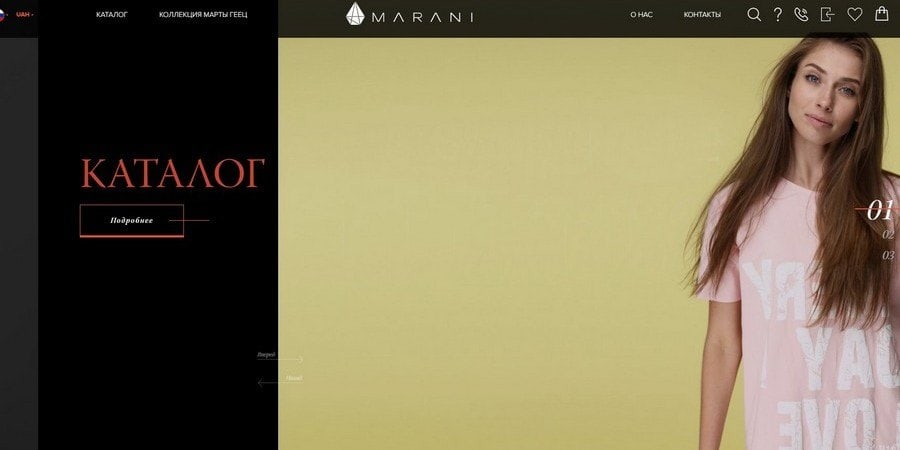 MARANI
Wholesale clothing from the manufacturer MARANI
Online store marani.ua It is the official website of the Ukrainian brand MARANI.
MARANI is an officially registered brand of fashionable original clothing for women in Ukraine. We work in the city of Kharkiv, but we deliver goods throughout Ukraine.
The Marani brand offers its customers high-quality clothing at affordable prices.
We create original designs in accordance with fashion trends, so that every girl can feel her uniqueness. So that your favorite things do not wear out quickly, we use high-quality materials and persistent colors. All the clothes are very pleasant to the touch and fit perfectly.

We know how much beautiful clothes mean to you, which at the same time is very comfortable. Therefore, in our collection we have collected a lot of fashionable things made of comfortable and high-quality knitwear. Online store MARANI creates and produces a line of women's fashion clothing. You can order from us:
Trendy jackets and demi-season coats.
Unusual cut jackets, pantsuits, elegant skirts and airy blouses.
Comfortable tracksuits, leggings and much more.
Shopping in Marani
The company's policy is that we do not increase the cost of a thing for its originality. Therefore, all our prices are affordable. You can also save extra money by buying several things in bulk. We offer profitable cooperation to both retail and wholesale customers. Thanks to the consistently offered promotions, we will be able to strengthen business contacts.
You can order products on the official website of the Marani online store. The manufacturer's contacts are listed below.
«We are chosen by a variety of women. Young and adults, business and those who are engaged in creativity. There is no portrait of a typical face. But there is something that unites them - it's inner freedom, individuality, creativity and love of life!»
Marta Geets
Chief Designer
☎

+38 (067) 571 01 66

sale@marani.ua

http://marani.ua