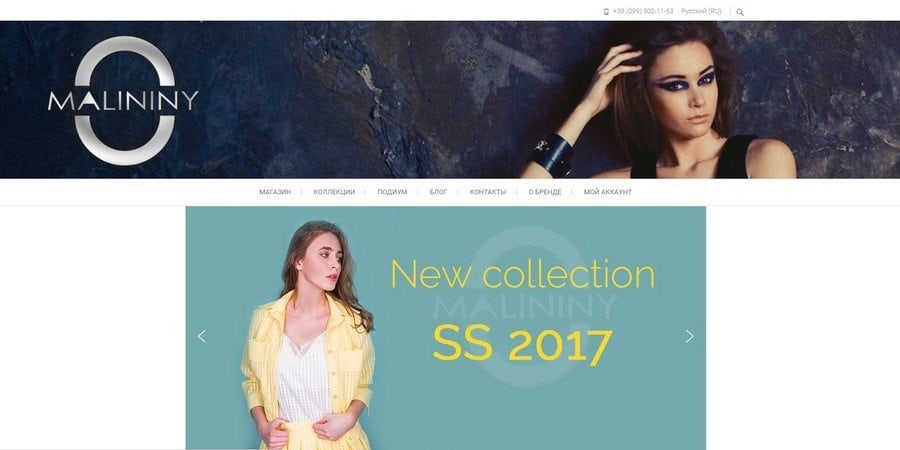 MALININY
The MALININY brand is a union of two creative personalities, designers, and two talented sisters.
The goal is to create things aesthetically attractive, stylish, limited in compliance with quality parameters.
Products of this brand will perfectly fit into any wardrobe and will help its owner to feel the full power of female beauty. These clothes are for purposeful people who appreciate comfort and quality. MALININY brand products combine four components: style, comfort, quality and price.

The founders of the brand are designers Svetlana and Oksana Malinin.  For the first time they presented their works at the contest "A Look into the Future" 2005, then "New Names" in the framework of UFW2007.  Subsequently, the Malinin duo directed their entire creative potential to the creation of men's clothing, UFW autumn-winter 2009-10, men's collection within the framework of HOLIDAYFASHIONWEEK 2009, autumn-winter 2010-11 collection, "freshfashion" within the framework of UFW, HOLIDAYFASHIONWEEK 2010.  In 2011, the first women's collection was released. Now the sisters have more than one successful collection behind them, which has fallen in love and has become an integral part of the everyday wardrobe of many representatives of the fair sex.

☎

+38 099 502-11-53

malininy.tm@gmail.com

http://malininy.com