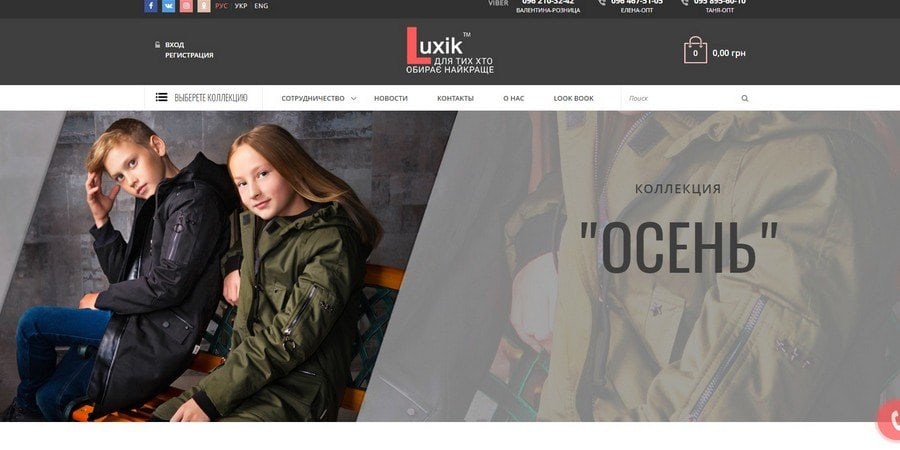 Luxik
TM Luxik is a manufacturer of children's outerwear and school clothes. The company has been fruitful for 15 years
works in the Ukrainian market.
Luxik products are created following the global trends of children's fashion
but they are available to everyone at the same time.
Luxik always takes care that the clothes are one of the best, so we stick to 
The Luxik slogan  For those who choose the best!
All Luxik TM products comply with the requirements of the state standards of sewing products, and what is subject to certification-passes it without fail.
The fabrics from which we sew clothes have all the necessary quality certificates and
are safe for children.
☎

+38 096 210-32-42

valia.luxik@gmail.com

http://luxik.ua