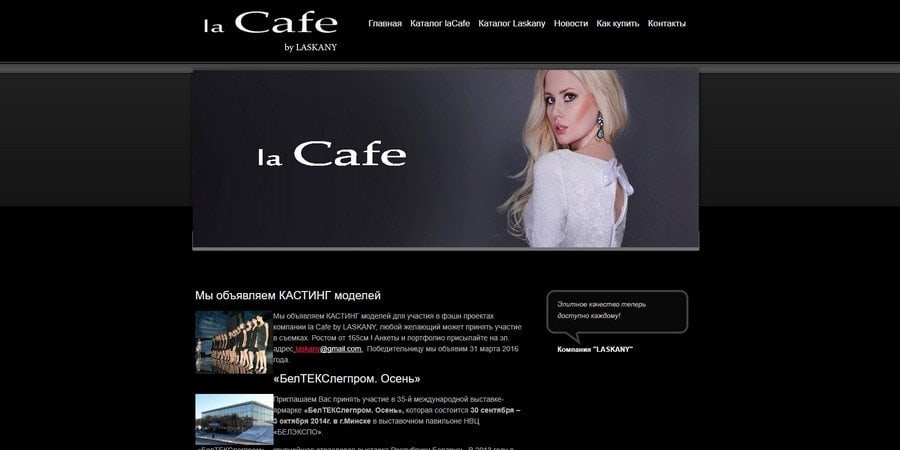 LASKANY
LASKANY company is a major manufacturer of Women's clothing, as well as home textiles (curtains, bedspreads).
All products are sewn according to European standards. More detailed information about our products can be found by clicking on the link.

The young team of our designers is in a state of constant creative growth and development, which provides LASKANY products with a constant influx of fresh, fashionable, innovative ideas and great popularity. The choice of fabrics for our collections is never accidental. All materials are carefully selected from samples provided by the best suppliers of fabrics, accessories and finishes. The high quality of our products is also determined by the high qualification of our seamstresses.

laskany@gmail.com

http://laskany.by/