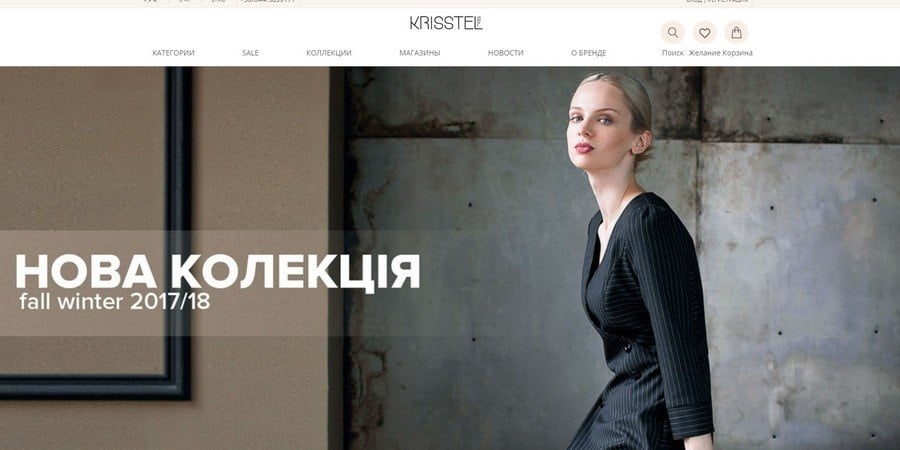 KRISSTEL
The history of the KRISSTEL brand began in 2007. KRISSTEL TM designer Svetlana Shelefost decided to found a Ukrainian brand that will produce high-quality women's clothing. At that time, the Ukrainian market was filled with European brands, as well as imported products, so the desire to create clothes Made in Ukraine was more than justified.
The main task that faced the founders of TM KRISSTEL was to plant their own models on various types of figures, and at the moment we can safely say that we did it well.

Initially, the company gained fame on the market thanks to collections of women's blouses, but over time, the KRISSTEL brand expanded its product range, presenting its customers with the entire range of women's clothing from the upper to the light assortment, including knitwear for the season.

In autumn 2014, under the auspices of Yulia Savostina — the main propagandist of all Ukrainian, journalist, TV presenter and author of the book In search of Made in Ukraine — TM "KRISSTEL" released a capsule collection created jointly with the famous stylist Olga Slon. The decision to attract a stylist and create a fashion collection led the brand to a winning combination of quality and style, and Ukrainian fashionistas definitely liked it.

TM KRISSTEL is known for its ability to combine classics with the latest fashion trends. KRISSTEL produces women's clothing that is distinguished by its quality, individual approach to each model, and also meets all quality standards on the European market. This is women's clothing that will easily fit into any wardrobe of a modern woman.

In the KRISSTEL collections you will find elegant jackets of classic cut, airy blouses made of silk and cotton, dresses with refined lines that emphasize the femininity of the figure, as well as light everyday looks.

☎

+38 099 061-83-99; +38 073-168-11-83

wholesale@krisstel.com

https://krisstel.com