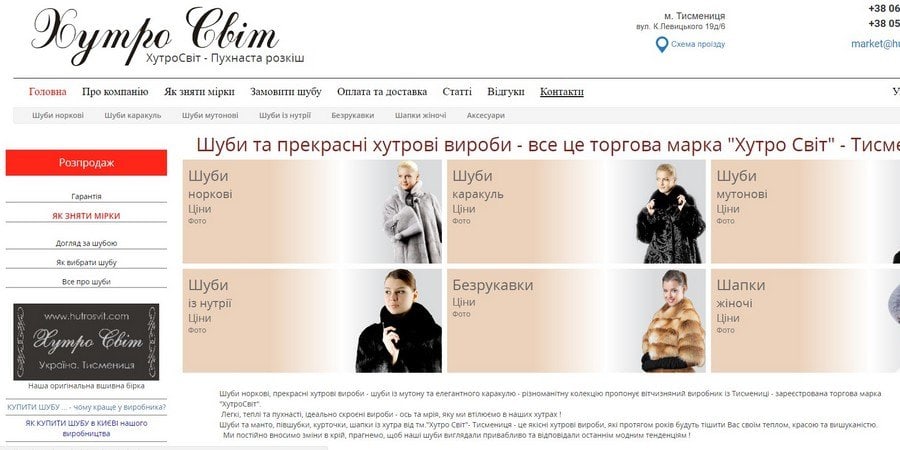 HutroSvit
Shubi mink, beautiful khutrovi virobi - shubi iz mouton that elegant doodle - riznomanitnu kolektsiyu proponuya vytchiznyany virobnik iz Tismenitsi - the trademark Khutrosvit is registered. 
 Light, warm, puffy, perfectly hidden virobi - axis of that mri, as mi vtilyuemo in our hutras ! 
Fur coats, fur coats, jackets, hats iz hutra vid tm."Hutro Svit"- Tismenitsa - tse yakisni hutrovi virobi, yaki protyagom rockiv will tishiti you with its warmth, beauty that vishukanistyu. 
 Khutrosvit postiyno bringing snakes into the kri, pragnemo, schob shubi looked fastidiously at the same time, they remained fashionable trends! 
☎

+38 067 105-11-99; +38 050 655-42-22

market@hutrosvit.com

https://www.hutrosvit.com