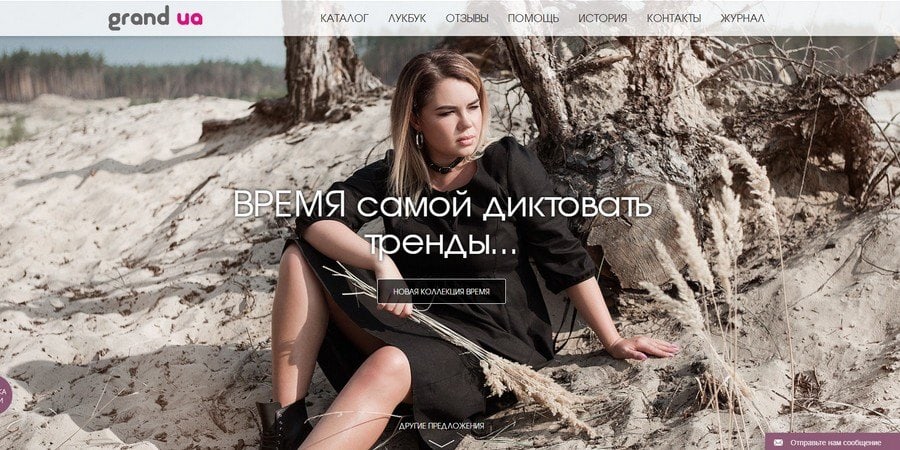 GrandUA
GrandUA - clothing wholesale from the manufacturer

GrandUA is a Ukrainian online wholesale women's clothing store. The official Ukrainian trademark since 2012. The production is located in Kharkiv.
GrandUA is not just a name and a logo. GrandUA, today, is not just a factory, not just hundreds of sewing machines, people who put them into action, seamstresses, designers and fashion designers, it is a daily passion, it is a lifestyle, a way of thinking. We work every day to ensure that our customers are unique.
Quality, style and affordable price are important to us.
Also, by buying in bulk in GrandUA, you can save your money. After all, you will not overpay huge surcharges, you will be able to have a direct connection with the manufacturer and avoid numerous intermediaries. Direct communication with the production allows us to develop a special and individual scheme of cooperation and regulate the conditions of the next deliveries for the development of partnerships.
GrandUA is the four elements.
Clothes become air when they are perfect. Clothes become fire - when the eyes light up from just looking at them. Clothes become water, which envelops and exposes the natural beauty. Clothing is the earth - it is peace and confidence in your strength.
We offer you:
* delicate dresses and skirts
* classic trousers and jackets
* cozy sweaters and cardigans
You can also buy beautiful and practical home clothes.
Where to buy Grand UA
We know how important clothes are for a woman, so our collections always have uniqueness and style.
The goal of GrandUA is to create beautiful, stylish, comfortable and affordable clothes. Every day we try to make our collections bring you joy and pleasure. You can view the product range and order the thing you like from the manufacturer. All information about him is just below on this page
We really love and appreciate our customers.
☎

+38 067 57-292-57; +38 093 139-00-82

support@grandua.com.ua

http://grandua.ua