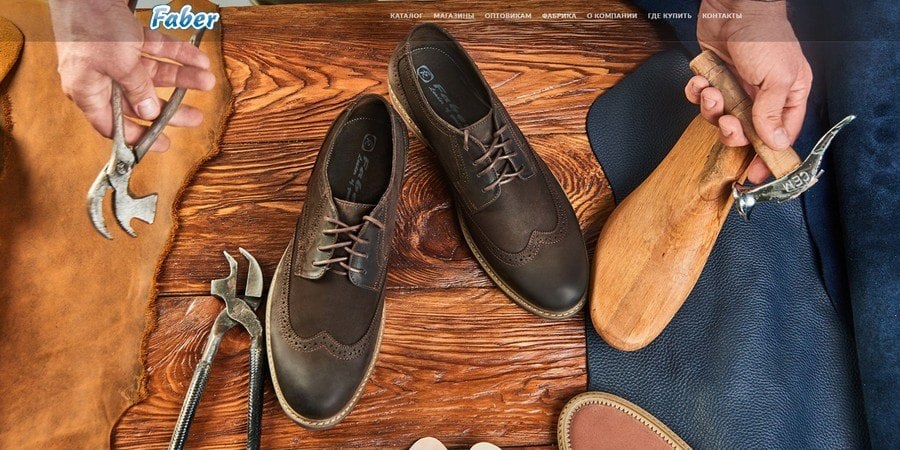 Faber
Ukrainian manufacturer of shoes wholesale Faber
Faber is an original brand of stylish leather shoes from a Ukrainian manufacturer. The factory was founded in 1998, the production is located in Brovary (Kiev, Ukraine).
Faber - high-quality shoes from the manufacturer
The main activity of Faber is the manufacture of shoes. Today Faber is one of the largest Ukrainian shoe manufacturers, which for the first eleven years of its existence and productive work, has taken a firm position in the Ukrainian market for the production of men's and women's shoes. The factory manufactures shoes made of high-quality leather, which undergoes special processing, using professional equipment. All models correspond to modern fashion and are very comfortable.
We are pleased to offer cooperation to both wholesale and retail customers. Thanks to direct communication with the supplier, without numerous intermediaries, it is possible to develop an individual scheme of cooperation.
Stylish shoes set the tone for the whole image. High-quality shoes give confidence in yourself and in the situation. Faber combines these two criteria in his collection. Our range includes:
Winter boots, men's boots and shoes.
Light and comfortable moccasins, summer sandals and flip-flops.
Teenage shoes that take into account the features of the anatomical structure of a teenager's foot.
All shoes comply with international quality standards. Every master is a professional in his field. We are proud of the professionalism of our employees. Faber employs very talented and hardworking people.
Where to buy Faber?
There are several Faber brand stores in Kiev and Odessa. Their coordinates and operating mode can be found on the official website. It is also possible to order goods via the Internet. All contacts and the manufacturer's website can be viewed below.
Internet page faber.ua is a Faber website.
☎

+380 67 442-82-17

shevchun@faber.ua

http://faber.ua