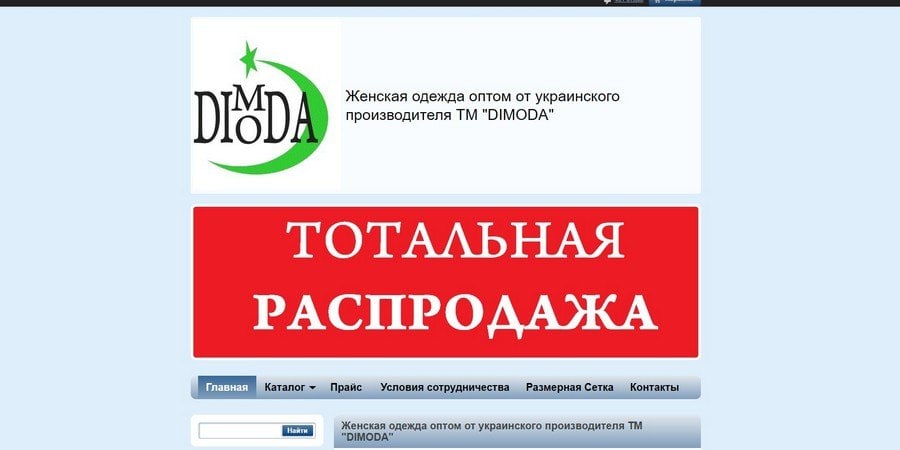 DIMODA
Ukrainian manufacturer of women's clothing TM DIMODA
dimoda-opt.com - official website of the Dimod manufacturer.
DIMODA brand is a popular Ukrainian brand of women's fashion clothing. Our production is located in the city of Mariupol (Ukraine).
The clothing collection is constantly updated and expanded taking into account the latest fashion trends.
Products for women of different ages and complexions
The feeling of inner comfort is closely related to our appearance. That is why it is so important for a woman to look beautiful – it gives her confidence, charm and strength for new achievements. It is difficult to imagine a modern lady's wardrobe without stylish suits and dresses, so we are glad to be a part of what makes your life brighter and more beautiful. We have:
Outerwear: comfortable jackets and elegant coats.
Classic trousers, skirts, suits and dresses.
Sportswear.
Shapely and buxom representatives of the fair sex sometimes find it difficult to find good clothes for themselves. It is important that it differs in comfort during wearing, was well-sewn and favorably emphasized the figure. We, as a Ukrainian manufacturer of women's clothing, have long understood this problem. In the collections presented on the website, you can see elegant models for girls and women.
Where can I buy clothes from Dimod
DIMODA offers its customers, wholesale and retail, a large range of clothing for women from size 44 to 64. We cooperate with both wholesalers and retail buyers. You can order clothes, or see more models in the catalog on the manufacturer's website. All the necessary information, contacts and the manufacturer's website are listed below.
Welcome to our online store TM Dimoda.
☎

+38 050 597-45-05; +38 067 143-76-53

dimodaopt@gmail.com

https://dimoda-opt.com.ua