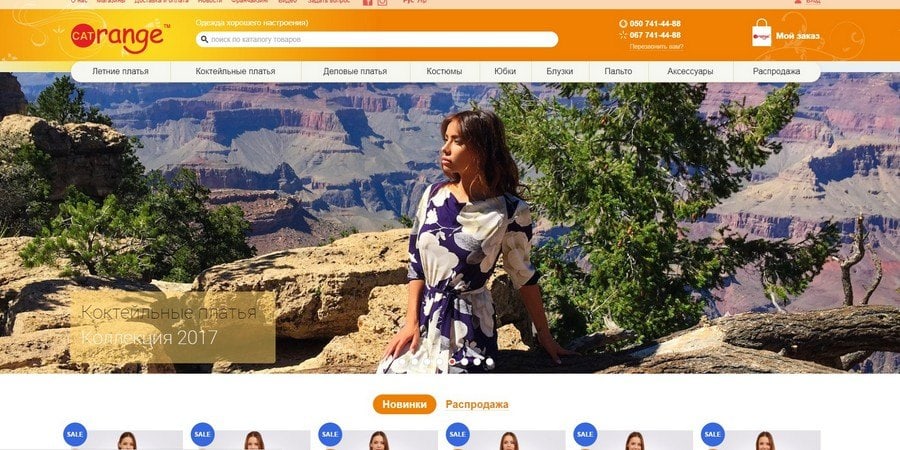 CAT ORANGE
The history of the CAT ORANGE fashion house began in 2004 in Kiev with the opening of the first boutique on the Hem, which presented the first collection of cocktail and evening dresses.
Now it is the leading Ukrainian brand of fashionable designer clothes created for elegant and successful women living in the rhythm of a modern city.

We are inspired to create fashionable images by the sensuality and romanticism of a woman's nature, a woman's self-confidence and the desire to be successful. CAT ORANGE knows that each of us is the embodiment of beauty and sophistication. CAT ORANGE creates its own models to emphasize the femininity, individuality and style of each of us.

The main idea of the brand is to create up-to-date clothing collections filled with concise and fashionable silhouettes, transform modern girls and women, creating images for both business meetings and romantic moments, give a good mood and self-confidence.

This is how the image of a woman from CAT ORANGE appeared - successful and stylish, luxurious and romantic, who prefers classics and at the same time wants to be in trend.

☎

+38 050 741-44-88; +38 067 741-44-88

http://catorange.ua