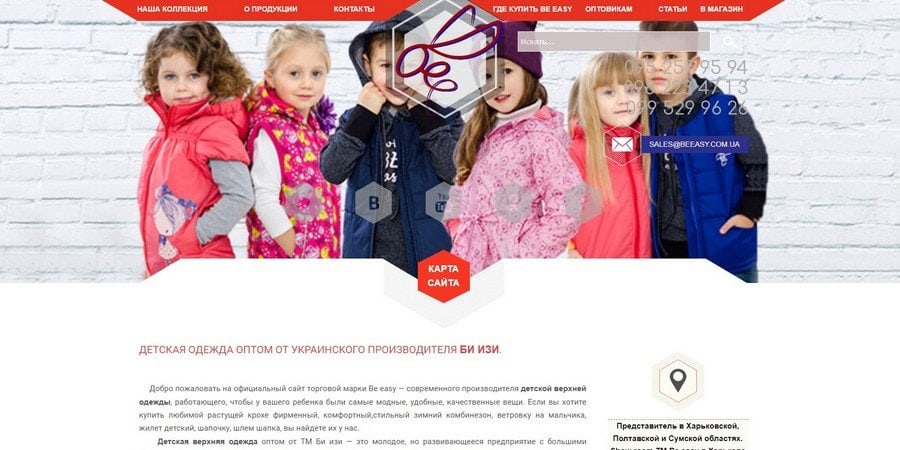 Be easy
Children's outerwear wholesale from TM Bi easy is a young but developing enterprise with great ambitions, which has set the goal of producing high-quality children's clothing and hats that are not inferior to European analogues with prices that would be comfortable for the Ukrainian market. The company's slogan is high quality at wholesale price.
For the manufacture of our products, the company chooses only those materials that fulfill their functional tasks as much as possible. Be easy strives to use ecological cleaner and more natural materials. For hats - the use of natural materials, such as merino wool and natural cotton. For winter overalls, children's demi-season overalls, we choose materials that have maximum water- and dirt-repellent properties, but do not require special care and do not lose their appearance after taking care of them.
Be easy is constantly studying the market of modern textile materials and sewing technologies to improve the quality of children's clothing and increase its service life. The lifetime of clothing for children is increased by increasing the strength of the material, as well as the use of special high-strength fabrics. Proper care of clothes also prolongs the life of the product. Recommendations for the care of Be easy products can be found in the corresponding section.
☎

+38 095 257-95-94; +38 098 223-47-13

sales@beeasy.com.ua

https://beeasy.com.ua