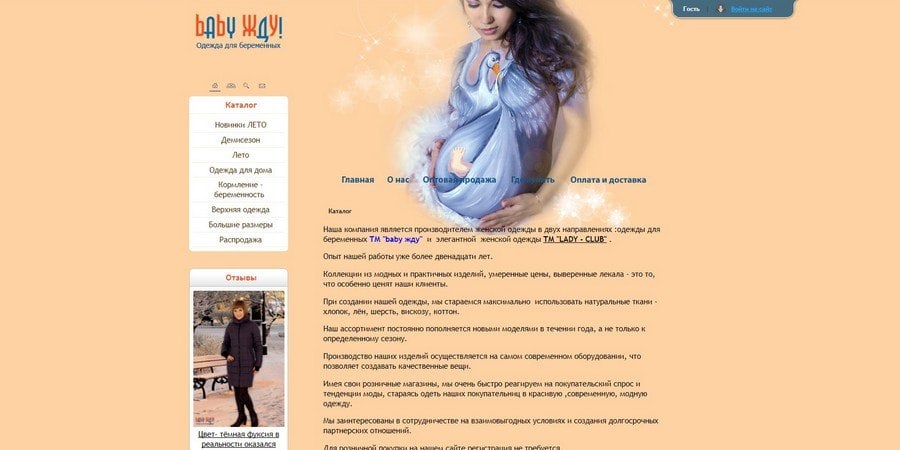 baby waiting
The company is a manufacturer of women's clothing in two directions of maternity clothing TM baby waiting and elegant women's clothing TM LADY - CLUB.
I have been waiting for TM baby's work experience for more than twelve years.

Collections of fashionable and practical products, reasonable prices, verified patterns are what customers especially appreciate.

When creating clothes, the company tries to make the most of natural fabrics - cotton, linen, wool, viscose, cotton.

The range is constantly updated with new models throughout the year, and not just for a certain season.

The production of our products is carried out on the most modern equipment, which allows you to create high-quality things.

Having our own retail stores, we react very quickly to customer demand and fashion trends, trying to dress our customers in beautiful, modern, fashionable clothes.

☎

+38 097 909-33-57; +38 063 337-51-88

http://babyjdu.com.ua