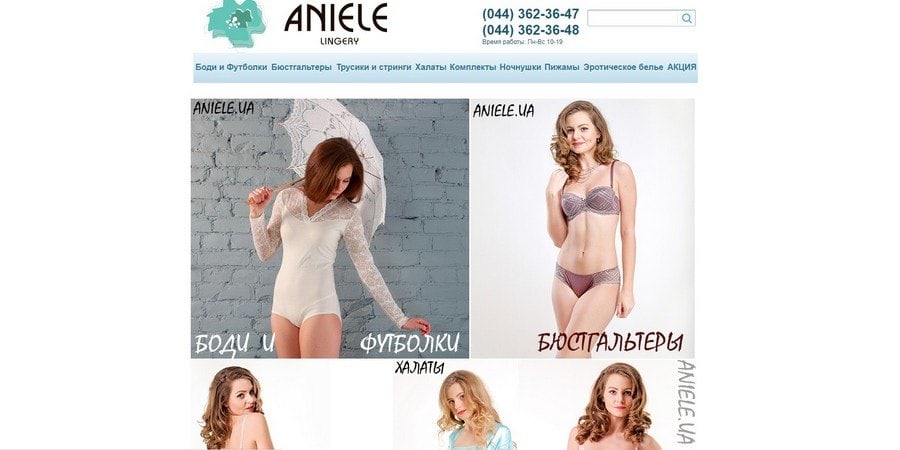 Aniele
The brand of underwear Aniel appeared for the Ukrainian market in 2007. But even in such a short period, she became quite famous among Ukrainian women. A group of young designers who are inspired and constantly interested in the latest trends of European and world fashion shows is working on the creation of the Aniel collection. Aniel is a brand that combines both underwear for young fashionistas, romantic and extravagant and
underwear for ladies with luxurious shapes.
 Diverse models allow you to emphasize the natural beauty and attractiveness of charming ladies in the best possible way. Bodysuits, combidresses, thongs, bras, shirts, silky robes, a sea of guipure and lace – all this is Aniel.
 With Aniel, you are beautiful in the morning, afternoon, evening, and even in your sleep.. Your lightness, beauty and grace is a light mood and self-confidence from Aniel.
☎

+38 044 362-36-48; +38 044 362-36-47

sale@aniele.ua

http://aniele.ua