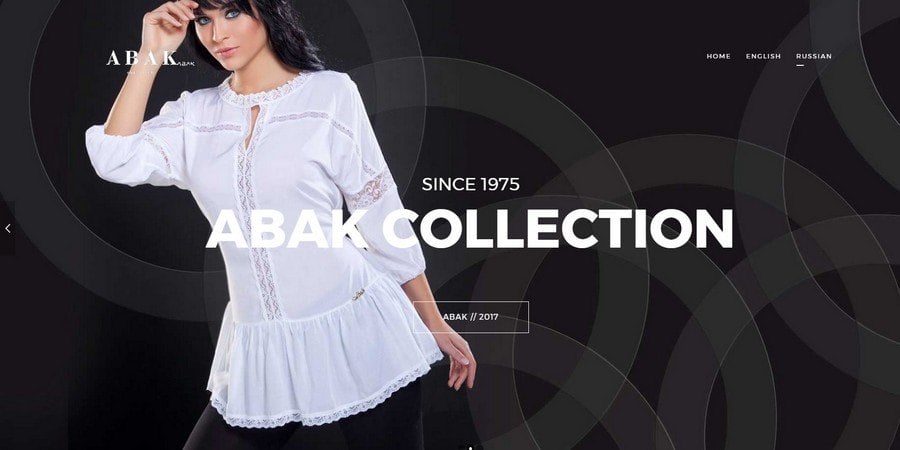 ABAK
AVAK company is one of the well-known companies on the international market in the production of women's blouses of classic style and is rightfully one of the trendsetters of women's clothing. Starting its activity 29 years ago, AVAK is rightfully proud of its achievements in the fashion world. Specialists carefully study the world market and create collections that meet the highest European standards. Expensive high-quality fabrics are used in production: Japan, Korea, Italy, France, as well as accessories from the Czech Republic and Austria. The most important advantage of fabrics is their absolute harmlessness, confirmed by the relevant medical document. The company attaches great importance to tailoring and product quality.
AVAC takes into account the needs of all customer groups, producing blouses of all sizes (from 36th to 56th). Almost all of the manufactured products, which is 16,000 blouses per month, are exported to Russia and purchased by CIS countries. The goods are sold only at the factory, which is located in the district of Nisantasi (Istanbul). The factory staff consists of 160 employees, these are highly qualified masters: fashion designers, stylists, cutters and other specialists. Mustafa Karakaya, remaining the think tank of the company, deals with a wide range of issues, from the selection of fabrics to sales techniques and customer service.
AVAK is in constant search of something new, not content with the achievements of today, which gave an impetus to establish the production of skirts, trousers, vests and in a relatively short period of time 2002-2003, to win the appreciation of women for the accuracy of the cut and a good fit. Collections of blouses, skirts and trousers are distinguished by a rich color scheme. Each model reflects the mysterious world of a woman!
☎

+90 212 224-24-54

abak@abak.com.tr

http://abak.com.tr