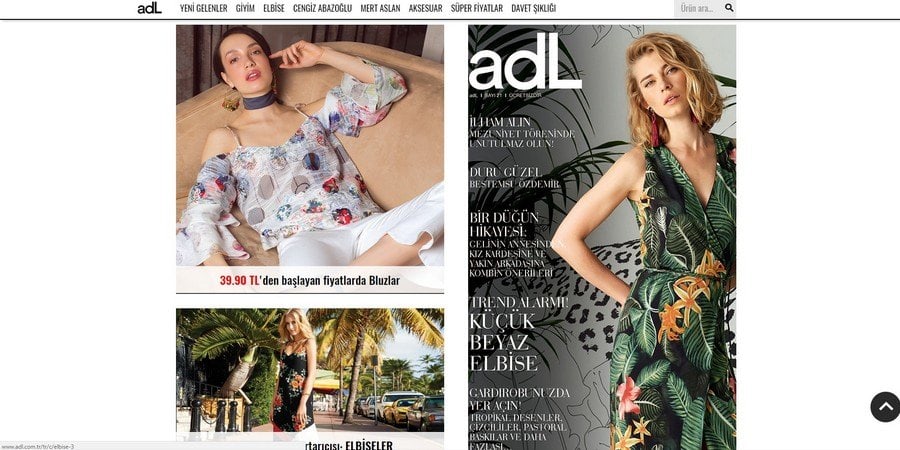 ADILISIK
Clothing wholesale from the Turkish manufacturer Adilisik
The history of Adilisik company begins in 1986 with the opening of a small factory for the production of women's clothing. The main factors that allowed the company to become recognizable and find its consumer were the individuality of the design of collections and the democratic cost of models. The company has several local and international points of sale.
Locally or globally, the company always strives to meet customer expectations at the highest level with distinctive design, fashionable products and wholesale sales
Adilisik - women's clothing at a low price
Designers try to think through several lines of women's clothing – elegant evening wear (elegant dresses), business clothes (stylish suits, skirts, trousers and jackets), comfortable casual clothes.
Although the production is located in Turkey, nevertheless, Adil Işık's sales are driven by a fast supply chain and the almost immediate introduction of global trends into the market. The corporate philosophy consists of 4 points: the right time, the right product, the right price and the right place.
However, recently there has been practically no trace left of the bold design — against the background of other manufacturers, ADILISIK TM clothing stands out in almost nothing, not allowing a woman to create her own unique and inimitable image. Let's add to this the widespread use of synthetics and of the advantages of this brand, only a relatively affordable price remains.
Where can I buy Adilisik clothes
Just below on this page there are the coordinates of the manufacturer. You can order the product and view the full product catalog on the official website of the manufacturer. The website is available in English and Turkish.
☎

+90 212 295-66-55

info@adl.com.tr

http://www.adl.com.tr