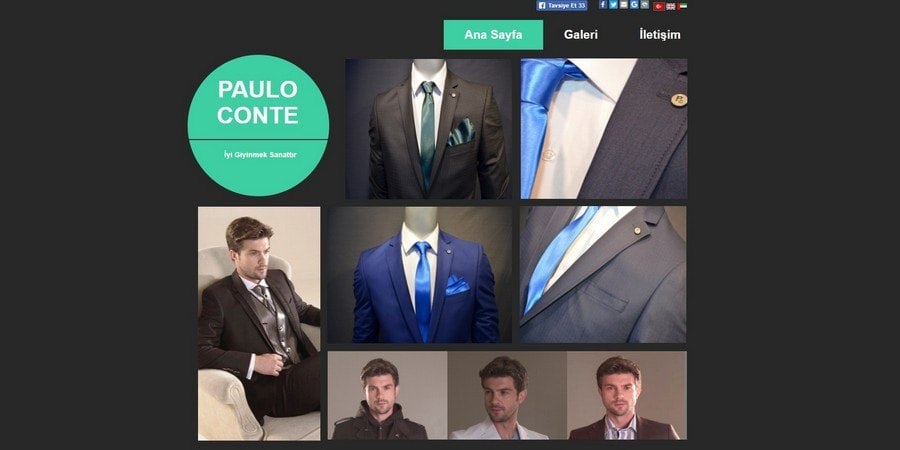 Paulo Conte
Paulo Conteoffers aesthetic qualities for respected clients with a beautiful andunusual style.
Paulo's ProductsKont is manufactured at the factory, equipped with modern technologies thatare sold in many stores in the country and abroad.
Paulo keepingstability in the men's clothingindustry, in which copmania works, as a Conte, continues to do itsjob in the best way.
☎

+90 212 231-70-66

info@pauloconte.com

http://www.pauloconte.com